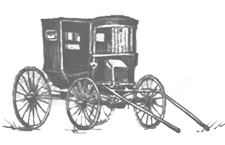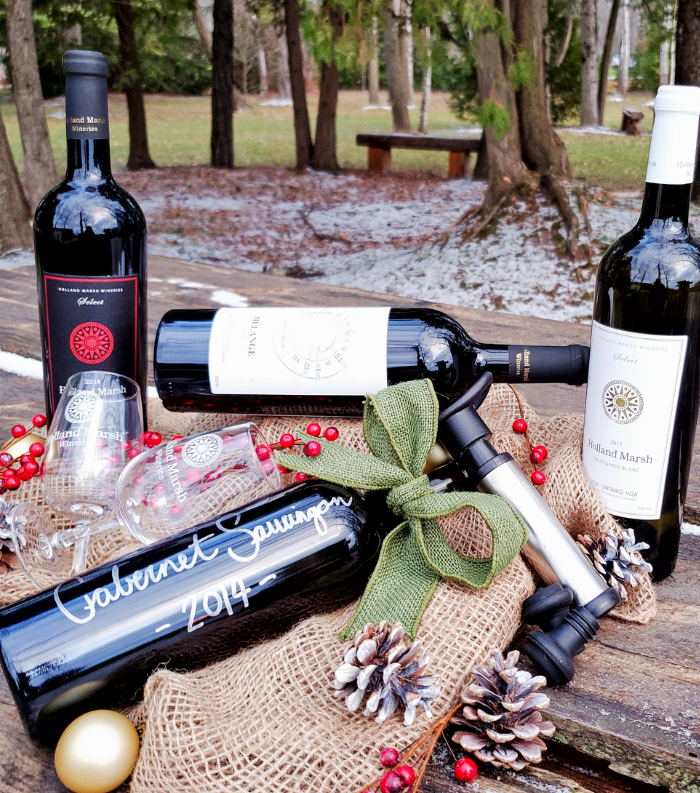 Introducing our Limited Edition Wine Maker's Basket. Each wine has been handpicked by our winemaker to celebrate the past 10 years at Holland Marsh Wineries. Our winemaker couldn't resist including a nod to the future at the winery with a limited release of our next Family Reserve!
1 Bottle 2014 Reserve Cabernet Sauvignon *Unfiltered
A pre-release of the next reserve to be released only 10 bottles of this wine will be available! Each bottle will be accompanied by notes from our winemaker about this specific wine, why it was given the reserve designation, and what makes it a vintage worth watching.
1 Bottle Reserve Mélange Red
Each bottle will be hand signed by our wine maker. This rich red blend was meticulously crafted using our finest grapes, grown with tender care from the best years we had at Holland Marsh Wineries. Vinified to express each varietal in their best form, this inter-vintage mélange incorporates our 2012 Baco Noir, 2016 Merlot, and 2018 Cabernet Sauvignon.
1 Bottle 2018 Select Cabernet Merlot *NEW RELEASE*
Get early access to our first ever Cab-Merlot, which is soon to be released. Velvety smooth and complex with notes of raspberry, cherry, and red currant. This wine has beautiful acidity and was aged in our Bulgarian oak barrels for 8 months.
1 Bottle 2017 Select Sauvignon Blanc
No longer available in store – this will be the last chance to purchase our silver medal winner. Known for it's crisp acidity and stone-like minerality, pairs beautifully with goat cheese or a creamy seafood linguini.
1 HMW Premium Wine Pump 
When opening a bottle it's always best to drink immediately, but we know that's not always possible. Use our wine pump to create the best possible seal to slow the oxidation process, extending the life of the bottle by 3 times.
2 HMW Logo Wine Glasses
*Only 10 baskets are available and will be limited to 1 per person. Be sure to order online for either local pick-up at the winery or we can ship it to the address of your choice!
More Details
| | |
| --- | --- |
| Local Pick-Up Available | Please select "Local Pick Up" when checking out |