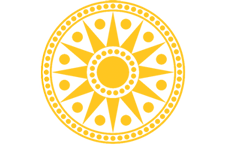 Winemaker's Notes:
The Sundial combines two elements: time and the sun's energy. Time is a constant, always flowing with an ever-steady pace. Measured by the movement of our sun, what we choose to do with our time is what defines us.
This rich red blend was meticulously crafted using our finest grapes, grown with tender care from the best years in Ontario. Vinified to express each varietal in their best form, we created 32 variations of this inter-vintage mélange. On the 33rd, we captured the perfect harmony between flavours, complexity and character. We achieved a wine that one might describe as timeless…
Grape Varietals: 2018 Cabernet Sauvignon, 2016 Merlot, 2012 Baco Noir.
Pairings:
Ribeye steak, braised leg of lamb, roasts and aged cheeses.
More Details
| | |
| --- | --- |
| Sugar | 0 (g/L) |
| Alcohol | 14% |
| Volume | 750ML |
| Free Shipping | For purchases that total $180.00 or more (Ontario Only) |